"MisDee's Makeup classes are OUTSTANDING"
THE CLASS THAT LEAVE YOU WITH THE BEST UNDERSTANDING AND CONFIDENCE YOU NEED TO DO YOUR MAKEUP LIKE A Professional ARTIST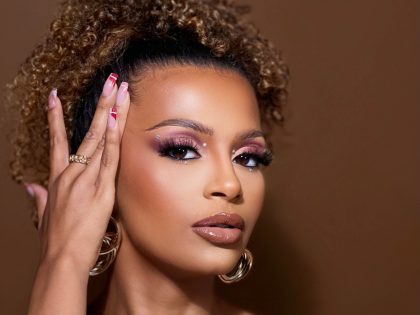 MisDee offers private makeup class for those looking to brushing up their skills for simple day to day makeup applications or special occasion.

WHO CAN BENEFIT FROM THIS CLASS? SUITABLE FOR:
Beginners
Refreshers

WHAT TO EXPECT, Training Content:
During the lesson, Focus will be teaching you all the skills and techniques required to perfect your day-to-day look. MisDee will look through all your personal makeup kit e.g Products and tools, to see what you are currently working with and MisDee will be able to advice and pull out any items that isn't needed.
MisDee will advice you on the best products and tools in the market to buy in order to achieve the best look you desire for whatever occasion it maybe.
Preparation of the skin for flawless applications
Learning how to apply makeup with the guidance of MisDee
Recreation and demonstration of the makeup look you want to learn (Max 2 looks) This can be anything from natural day look to full Glam evening look.
Makeup Product Knowledge
Corrective & Contouring Techniques
Hygiene, Health and safety
Please attend the class wearing no makeup.
DURATION
12hrs for 2 Days period
MisDee Caters to all skin tones and skin types in her ONE-ON-ONE makeup lessons, Our aim is for you to leave with the basic knowledge of how to crate a full face of makeup and feeling confident while doing it yourself.
For enquiries and bookings on the classes, please send your email to misdeemakeup@gmail.com or Book via form below . Enquiries will be responded to within 48hrs